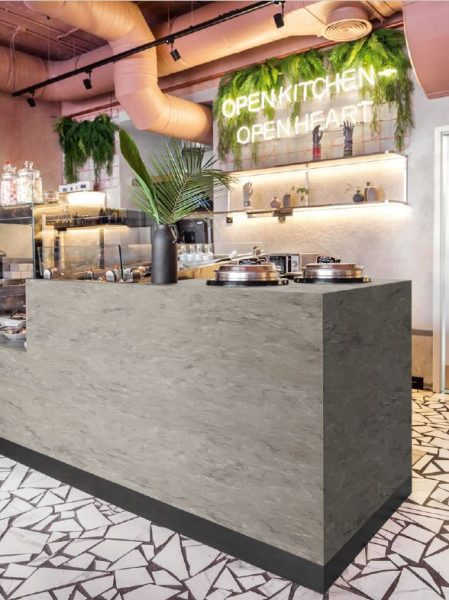 New Corian 2019 colours – Introducing 15 new Corian solid surface aesthetics ranging from the chic simplicity of solid colours to the multi-faceted aspects of translucence. As of April 1, in the Europe Middle East and Africa (EMEA) region, the Corian
®
Design business is introducing 19 New Corian 2019 colours (15 brand new colours and 4 colours from the global colour portfolio) belonging to different aesthetics, all aligned to the product and business vision represented by the Make Your Space™ tagline. With an eye to contemporary design, as well as traditional applications, Aggregate, Terrazzo and Linea are new options with looks that transcend their inspirations. Aggregate collaborates with Corian Concrete, adding visual depth and movement, strewn with aggregate particles, Terrazzo celebrates a mid-century ambiance, and Linea creates a clear vision with undeviating striations. The natural world is the source for limitless inspiration and the new designs of Nuwood and Onyx celebrate natures true beauty. Nuwood offers ways to reinterpret the look of wood with the many possibilities of Corian Solid Surface. The new Onyx designs colorfully expand the flowing aesthetic and maintain the duality of the translucent material, beautiful when illuminated from above or below. Solid colours offer and energetic statement to the designed space, and with their natural inspirations the newly created hues of Verdant and Laguna indeed offer directional colour options whether used alone or paired with other aesthetics. Please see below a series of links enabling you to download the literature.
Literature:
2019 Colours Inspirational Brochure –
click here
. EMEA 2019 full colour portfolio –
click here
. EMEA 2019 new colours –
click here
. Here are a few examples of the new colours, but please watch out in the coming weeks as we will be sending out more information on our website. You can find more info
here
.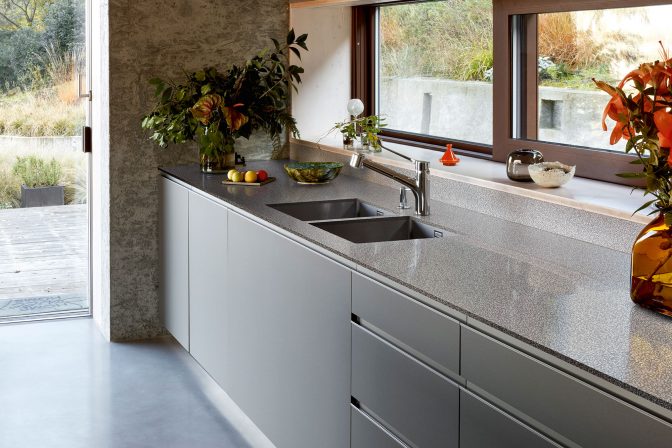 Kitchen worktop in Pebble Terrazzo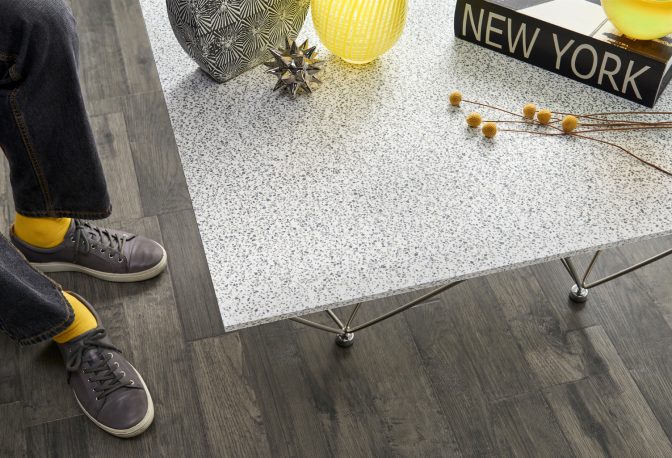 Table design using Domino Terrazzo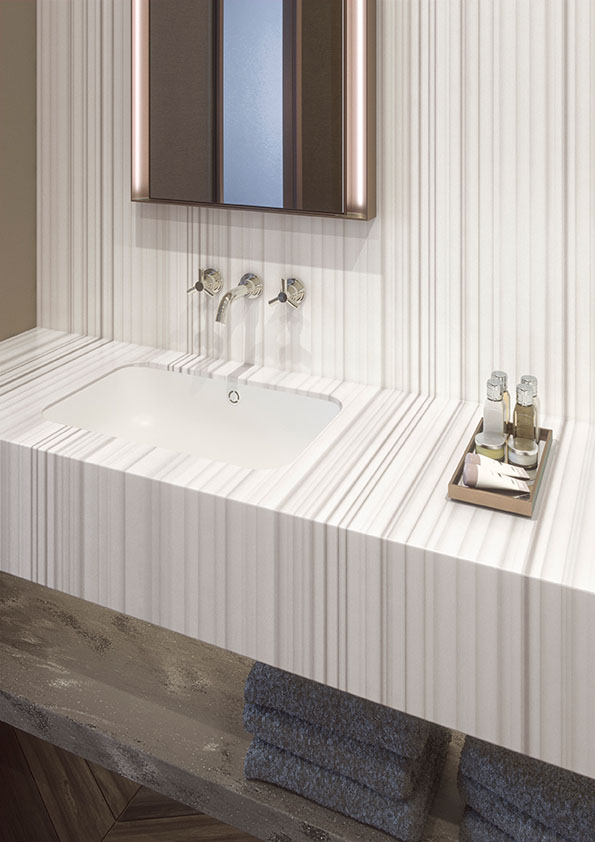 Vanity Top design using Silver Linea
Corian 2019 colours