Corian® is a beautiful, versatile, silica free worktop composite material made from a blend of natural minerals and pure acrylic polymer. Perfect  for designing kitchen worktops, bathroom vanities, wall cladding, furniture and much more.
Corian® is a leading edge silica free worktop surface that stays elegant, distinctive, hygienic and durable whether specified for interiors or exteriors, and is a peerless choice for a surprisingly broad spectrum of vertical and horizontal applications across residential, public, healthcare and commercial environments.
The beautiful purity of Corian® can also be thermoformed, engraved, seamlessly joined or backlit, offering designers the scope to experiment with luminosity and form. Still further dimensionality can come with engraved, bespoke designs creating beautifully tactile surface texture and pattern.
Corian® Solid Surface – graceful but tough; innovative but practical; seamless but formable;  Corian® – silica free worktop.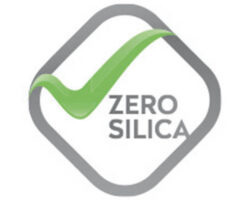 The Responsible Material Specification
With the emergence of Silicosis within the stone industry and stories starting to appear in the UK press, there has been more specifiers selecting materials for use in silica free worktops.
Corian® Silica Free
Silica exposure can lead to serious, or in some cases fatal illnesses, and measures must be taken to protect workers from exposure to silica dust on building sites. Due to this composition, Corian® can be used to create silica free worktops and as such provides no risk of silica exposure when working at the fabrication level or during installation on building sites. By specifying Corian® Solid Surface, you are ensuring a silica free worktops environment and making it easier to maintain a safe work site and keeping those working with the material safe.
Click HERE to see more information about the Corian® colours available.
Earn Certification Points
Corian® Solid Surface offers high performance and environmental benefits that may help your project earn LEED® certification points under the USGBC LEED® Building Rating System, The International WELL Building Institute™ WELL Standard™ and Breeam. Material declaration and transparency documents are available to support credit submissions, these can be found via the colour selector.
Environmental Product Declaration (EPD)
Corian® Solid  Surface Environmental Product Declaration (EPD) represents an analysis that communicates transparent and comparable information about the cradle-to-grave life-cycle environmental impact of our products.
Health Product Declaration (HPD)
Corian® Solid Surface meets HPD (Health Product Declaration) Open Standard specifications.
ILFI Declare, Red List Free
Living Building Challenge (LBC) Red List Free certifies that Corian® Solid Surface product ingredients and residuals do not contain any Red List chemicals.
Silica Free
Corian® Solid Surface is a material made from a formulation of natural minerals, with an acrylic resin binder. Due to this composition, Corian® contains zero silica and as such can be used to create silica free worktops.
Low VOC Emission Surfaces
Corian® Solid Surface meets or exceeds current emissions guidelines for volatile organic compounds (VOCs), hazardous air pollutants (HAPs) and are GREENGUARD Indoor Air Quality Certified®.
In addition, Corian® Solid Surface is nontoxic and nonallergenic to humans and is free of heavy metals and comply with the EU Directive 2002/95EC on the Restriction of Hazardous Substances (RoHS).