Corian®
MIXA® 786
Min. base unit width = 900mm

MIXA® sinks are backed by a 10 year limited installed warranty when installed by a registered installer.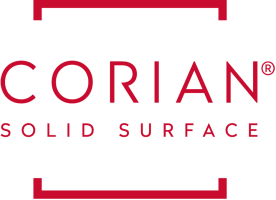 Description

MIXA® 786 – solid surface kitchen sink with heat resistant stainless steel bottom.

Available for every colour of solid surface brands Corian®, HI-MACS®, Staron® and Krion™.

MIXA® 786 – You can trust MIXA® and solid surface material, made from a blend of natural minerals and high-performance acrylics. Stainless steel has been proven to be an extremely durable material, ideal for kitchen sinks and commercial applications. MIXA® sinks maximize the beauty of Corian®, HI-MACS® and Krion whilst combining the practical qualities of stainless steel.

The advantages of using an original MIXA® sink MIXA® was the first sink available on the international market to combine a solid surface material with stainless steel, offering seamless integration, high quality and excellent durability.

Installation – MIXA® 786 is under mounted and designed to work with seamless integration into solid surface countertop.
Cabinet: min. 900 mm
Available in R0, R10 and R60.
Available in Stainless Steel, White Enamel* and Black Enamel*.
MIXA® 786 sinks are backed by a 10 year limited installed warranty when installed by an authorised fabricator or service centre.

For more information on the MIXA® 786 and other sinks in the range, visit the Pfieffer website HERE.

Founded in 1923 PFEIFFER is now one of the leading manufacturers of solid surface products. MIXA sinks have won a number of international product and design awards for innovations in Products made with Solid surface materials, like Corian®, HI-MACS®, Hanex® and Krion™.

* R0 only available in Stainless Steel.