HI-MACS®
HI-MACS® ALPINE WHITE – ULTRA-THERMOFORMING
Acrylic solid surface material.

Recommended for kitchen, bathroom and exterior uses.

Matching HI-MACS® sinks for kitchen and bathrooms HERE.

Description

HI-MACS® ALPINE WHITE Ultra-Thermoforming –  an innovative formula that pushes boundaries of solid surface shaping to a whole new level with 30% more thermoplastic capabilities, the biggest innovation for the Solid Surface history since it's inception in 1967.

The innovative formula allows for more dramatic shaping: the minimum internal radius of 6mm (previously 50mm) opens a whole new design dimension. The new product is more flexible thanks to the thermoforming process, which allows designers to create much sharper curves and organic designs. More accentuated curves can be achieved now without compromising the properties of the material. HI-MACS® remains resistant, easy to work with and to look after.

The quality of the new formula is clearly superior, useful not only in furniture design which often involves intricate detailing, but also in kitchen and bathroom design. The radii of deep-drawn thermoformed washbasins for example, can be made significantly smaller, improving the size of the washbasin and its aesthetic design.

3-Dimensional design – HI-MACS®

boasts a simple heating process and three-dimensional thermoplastic forming capabilities. This allows for greater forming flexibility compared with other conventional materials so that spectacular ideas can quickly take on a concrete shape.

Strong – Stronger surface with durability similar to that of natural stone – HIMACS stands up to everyday scratches. Should you accidentally inflict a deeper scratch or surface impression, a trained professional can easily resurface your

HI-MACS® ALPINE WHITE worktop thanks to its sealant-free consistency.

Hygienic – Thanks to its impermeability to dirt, bacteria, viruses and countless chemicals,

HI-MACS® ALPINE WHITE is the ideal material for the hospital, medical practice or laboratory. And for all other areas where hygiene really counts.

Water resistant – Thanks to its non-porous surface

HI-MACS® is suitable for humid areas where moisture can form such as wet rooms and bathrooms.

Most advanced fabrication technology – The material is heated in a progressive tempering process (Thermal Cure). which sets HI-MACS® ALPINE WHITE apart from other mineral materials and produces a new and stronger compound in which any structural defects are perfectly evened out. This improved structure automatically affects the quality of the material.

Seamless perfection – allows for visually seamless fabrication. Smooth integration creates large areas without visible joints or edges as well as the flush mounting of bowls. This results in extremely hygienic, easy-to-clean installations, ideally suited for a range of applications where hygiene is important.

Visit the HI-MACS® virtual Showroom HERE.

If you would like more information on HI-MACS® ALPINE WHITE and their applications click here.

Specifications

Sample may not represent the full aesthetic. Ask us for samples and more detailed information on this.

Suitable for exterior use. Please check conditions about level of suitability and warranty per colour.

15 year warranty.

Trends

HI-MACS® Solids, HI-MACS® Exteria®

Applications

Commercial Washrooms, Kitchens, Exterior, Cladding, Bathrooms, Commercial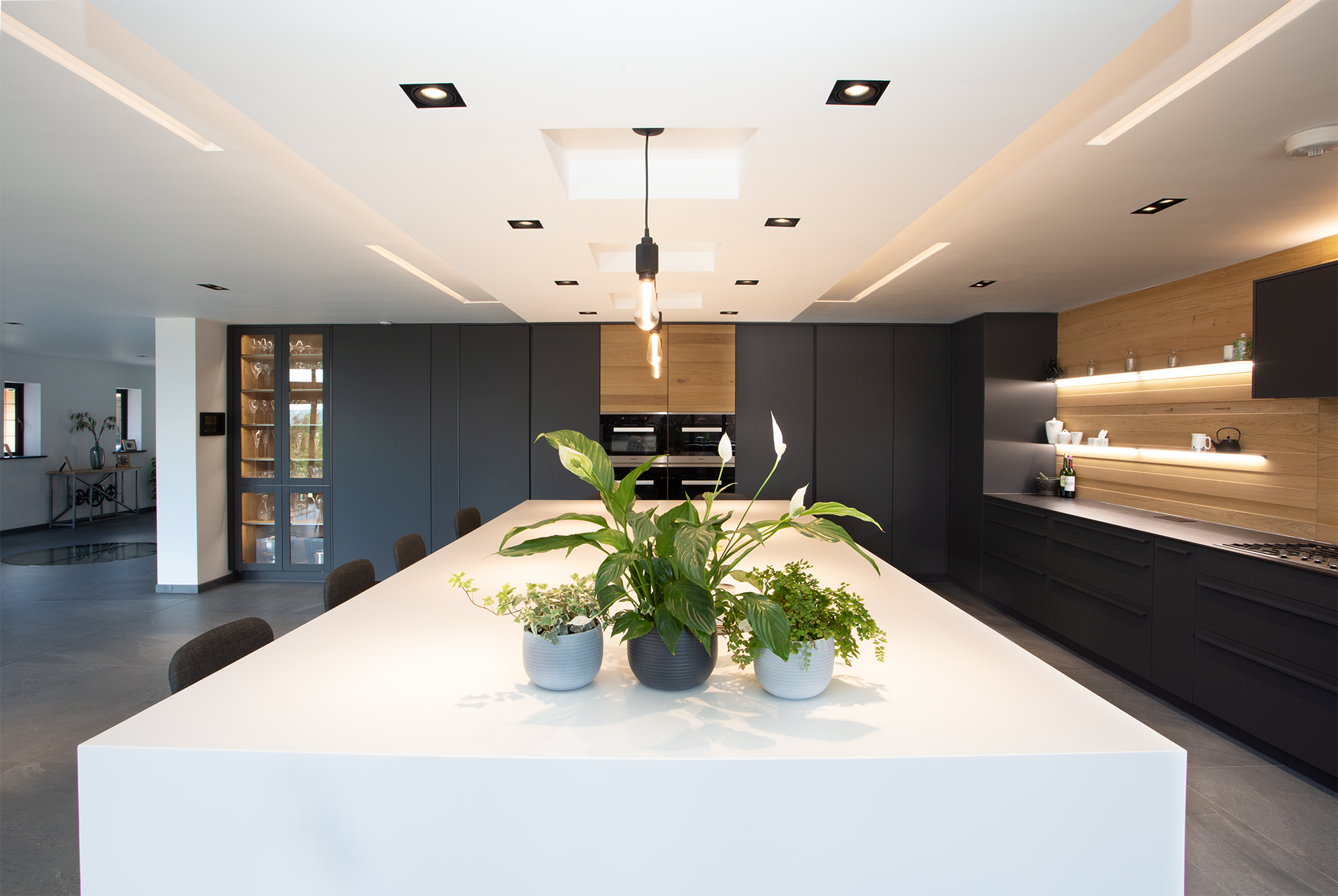 Browse our surface material range.
With literally 100's of solid surface colours to choose from, be it Corian®, Hi-MACS® or Krion®, there is a colour for every design. Take some time to browse your options using the colour selector.
Browse products