Backlighting Corian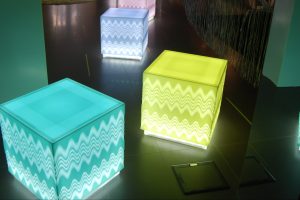 Translucent solid surface has been around for years (the seating cubes to the left were from Milan 2008). However, the advances in LED lighting panels and strips and their application has meant backlighting corian has taken on a new lease of life in recent years. Consumers are demanding more 'individuality' in their homes and are push designers to create more bespoke unique living spaces. The design process sometimes gets the opportunity through the advancement of one particular technology to reinvent tried and tested design ideas, creating new uses and presenting and old idea in a new and original way. In a way, this is what has happened with backlighting Corian. It isn't a new idea, but it is gaining popularity again with new LED lighting solutions.
Corian
have taken this to the core of their colour design in recent times, bringing out
5 new translucent colours
in the last 18 months for the European market. As well as the obvious commercial and shop fit applications, kitchen studio designers are finally starting to realise the potential in the home, as the blend of commercial and residential design continues to straddle the divide. As well as the translucent range, it is also possible to create useful back lit features such as logos for reception desks in many of the other colours by just rebating the back. The ELK logo below is shown using Limestone Prima. Below is a recent application which highlights the visual impact that backlighting a corian splash back can have in creating a muted 'ambient' light which is directly designed to provide the lighting solution for the space, albeit through a medium which wasn't previously considered. The colour in this case is Corian White Onyx.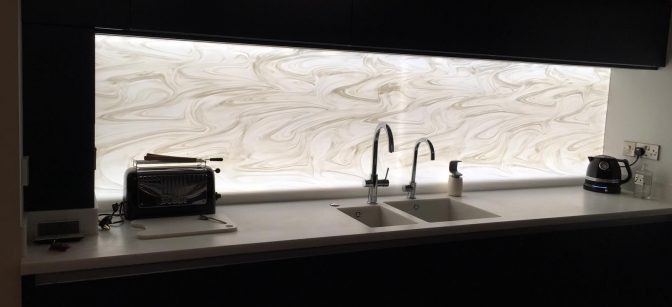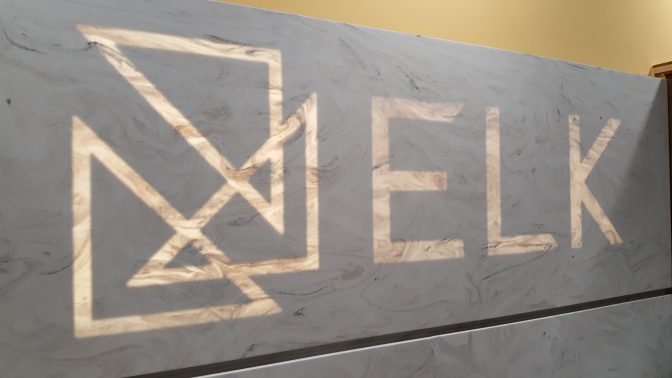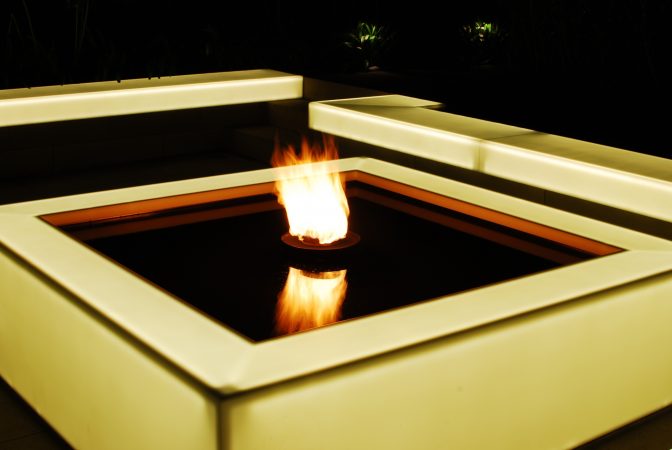 Backlighting Corian