Spotlight on Hobsons Choice Kitchen Design
With kitchen design studios in Winchester, Swindon & Bath and a portfolio of brands such as Bulthaup, Next125 and Villeroy and Boch, it's no wonder that Hobsons Choice are amongst one of the most sought after kitchen design studios in the South West.
Contemporary Partnership
We have had the pleasure of working with their designers for a number of years on Corian and Solid Surface projects. At Hobsons Choice the Kitchen Design Consultants aren't shy about creating impressive designs using Corian. Their designs tend to be contemporary and often include expansive kitchen islands. Corian is perfect for designing with large areas in mind, such as a large kitchen island and breakfast bar.
6.5 Meter Corian Island
Design Consultant Pieter Du Toit took this concept to another level with this 6.5 meter long island, breakfast bar and seating area in Corian.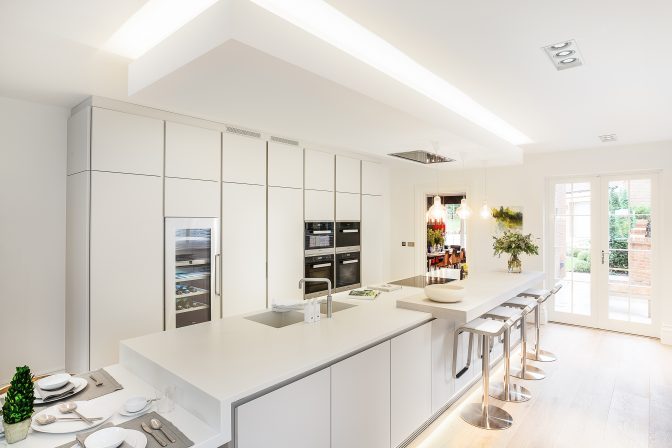 "By using Corian for the island worktop material, the whole island appears to be made of a single piece, including the twin sinks which are seamlessly integrated into the worktop…" "I extended the Corian worktop beyond the island. Due to the material properties of Corian, pieces can be shaped and seamlessly joined together allowing the table to flow into the island worktop"
Pieter Du Toit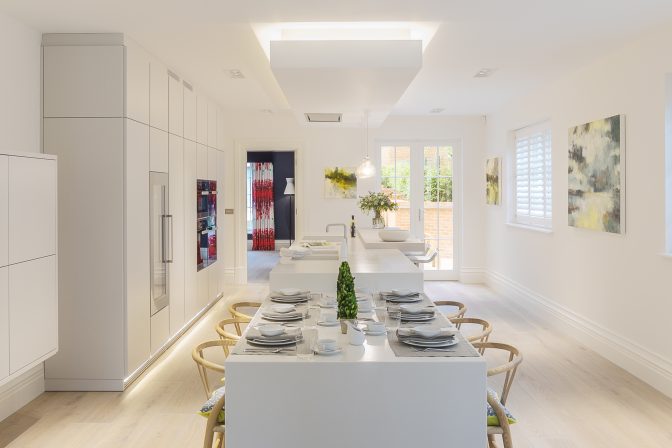 Modern Design Meets Traditional Architecture
Hobsons Choice were asked to design the kitchens in a new development of apartments within an old church. The church had all the original features you would expect to find, including stone pillars and supporting pillars. Pieter Du Toit cleverly designed the kitchens so that they were both in contrast to the old features by using modern lines, but also by including them in the design.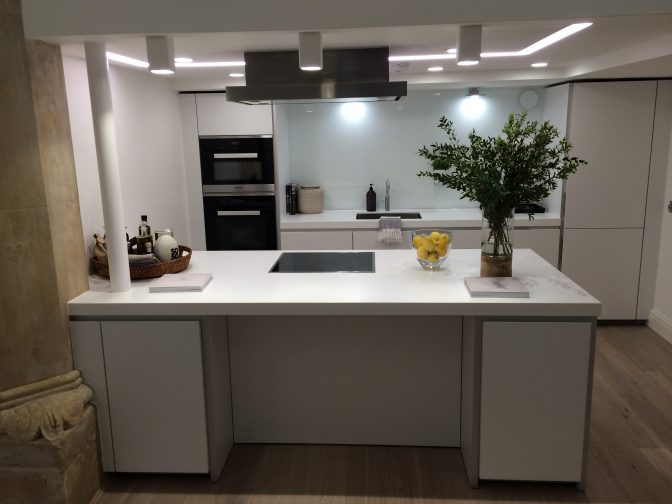 Corian worked well in this instance as we were able to create seamless joins around the supporting pillars and scribe the Corian right up to the old church pillars.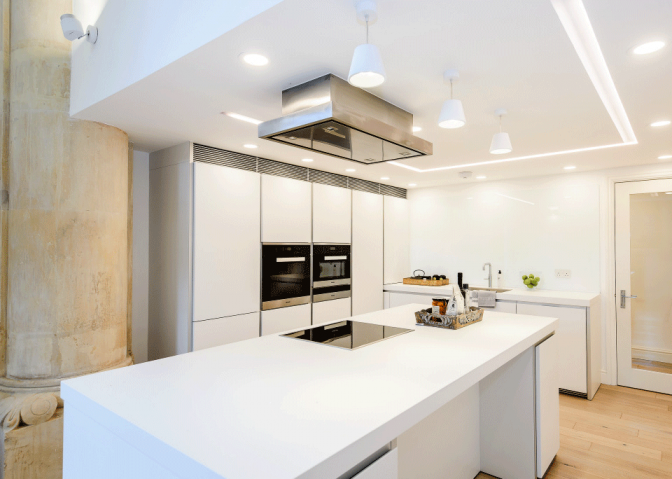 Professional Cookery School
As well as residential projects Hobsons Choice are no strangers to taking on commercial projects. Like these professional kitchens for a cookery school at 'SEASON The Exclusive Cookery School'.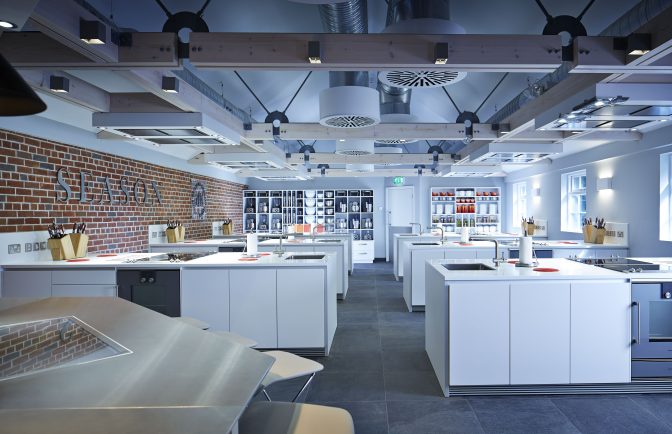 All worktops were specified in Corian due to their durability, hygienic properties and the ability to repair and renew.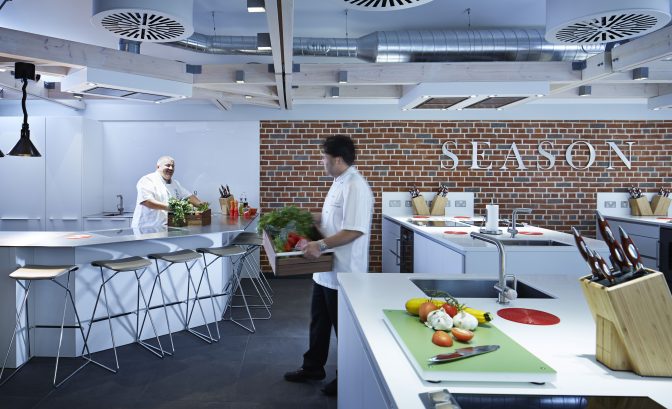 Best of Houzz
Hobsons Choice have been awarded Best of Houzz 2018 for Design, a truly great accolade that is very well deserved. We certainly wouldn't have any doubt in recommending them to anyone who is remodelling, designing their kitchen or undertaking any commercial project. Hobsons Choice –
www.hobsonschoice.uk.com
Hobsons Choice Kitchen Design