Barr Kitchens
This stunning contemporary monochrome kitchen was designed by Lucy Hillier at Barr Kitchens. A streamlined open plan kitchen/living space, with a large central island which accommodates cooking, eating, entertaining and relaxing.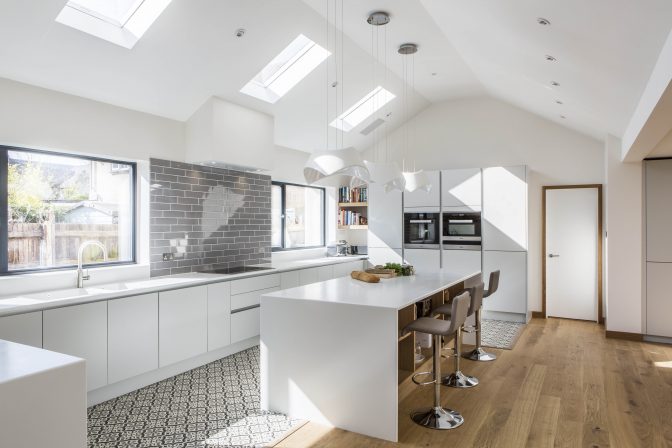 The Corian island has an overhang between the two Corian slab ends to create a breakfast bar seating area.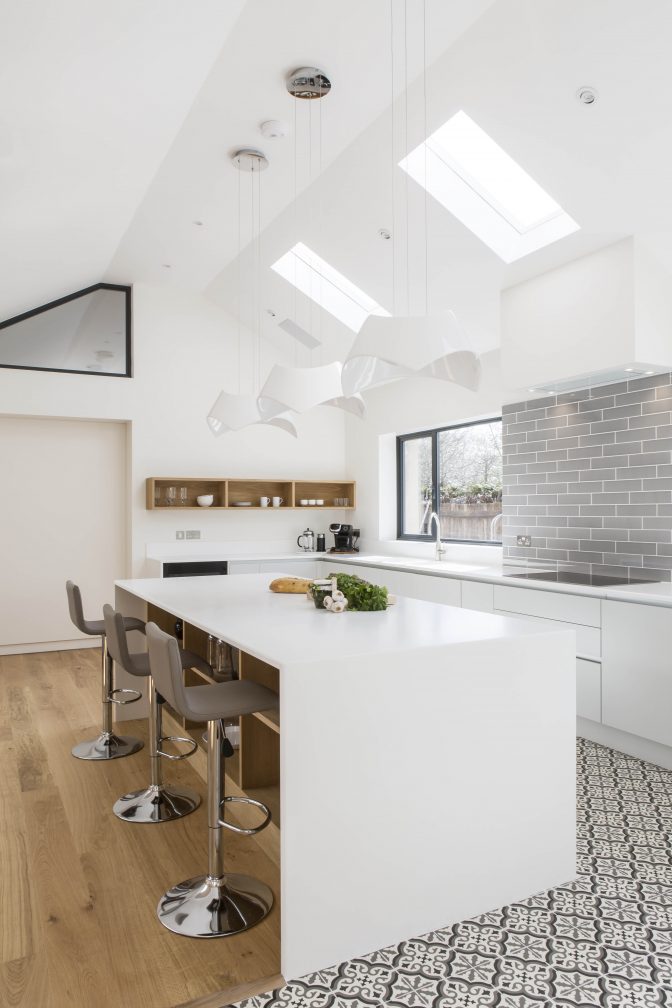 Two 9504 Sparkling Corian sinks were used to complement the boiling water Quooker tap.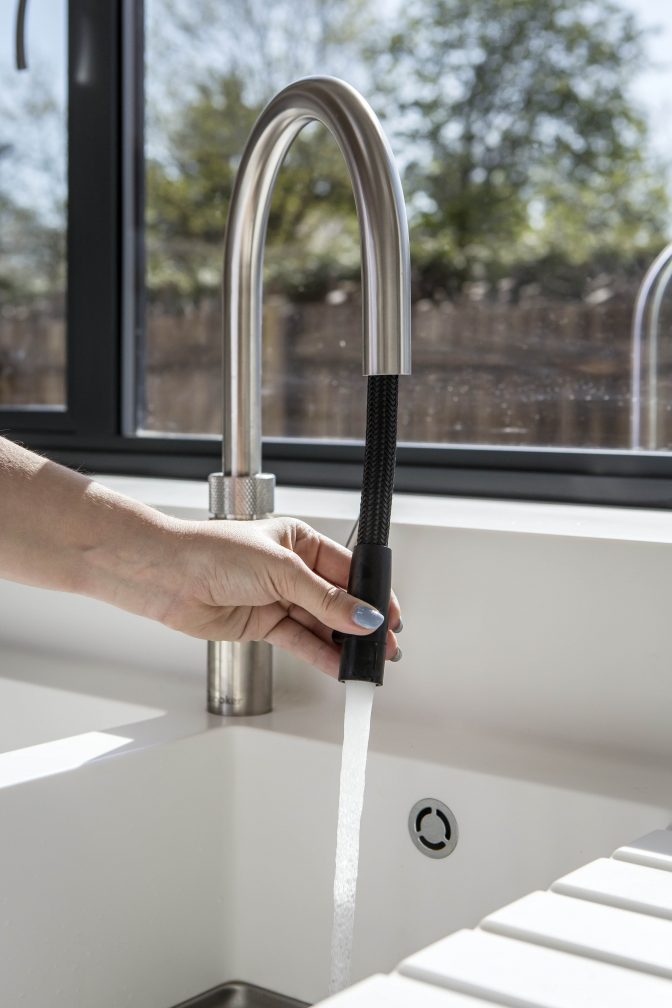 Drainer grooves complete the sink area and are both functional and complement the design.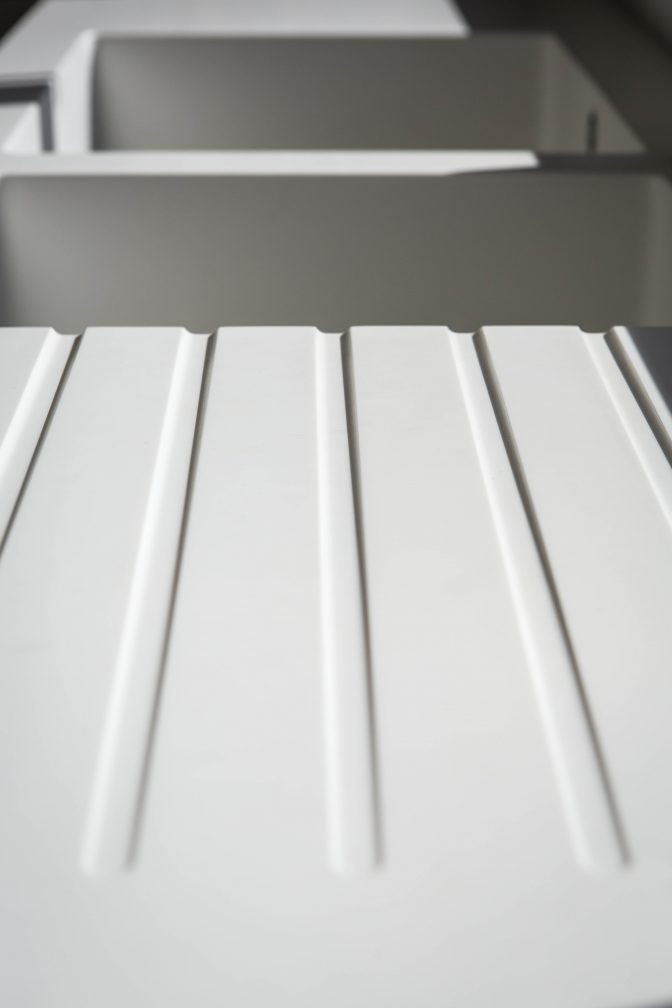 In additional the Corian has been taken up and into the window cill, ensuring that clean lines are continued throughout the design.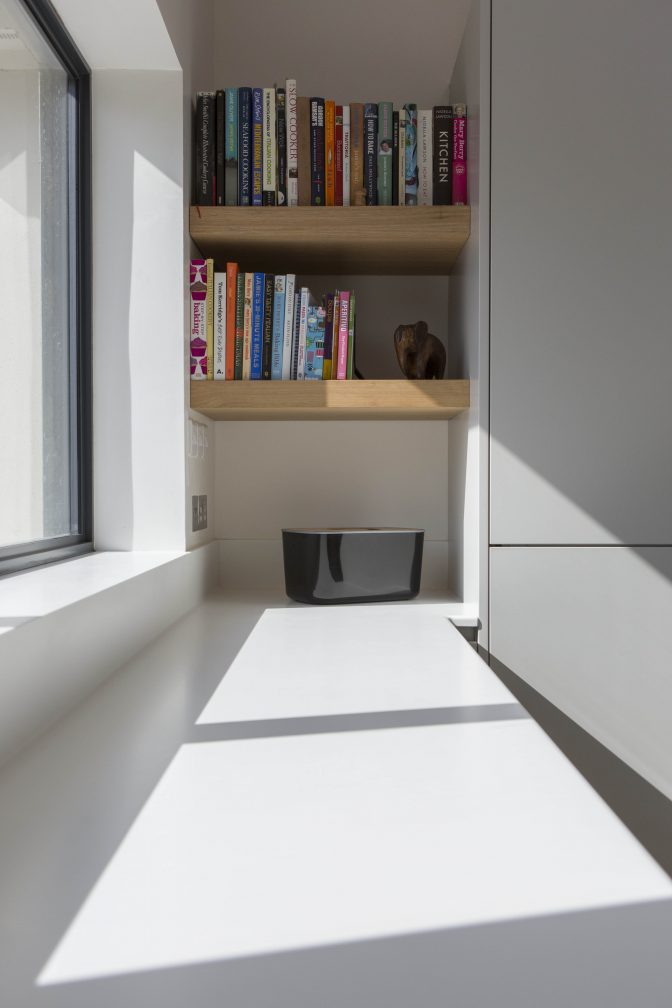 The use of different materials and textures ensures that the design is aesthetically pleasing and meets it's functional requirements. We particularly love how the monochrome tiles, Corian worktop and oak finish complement each other perfectly.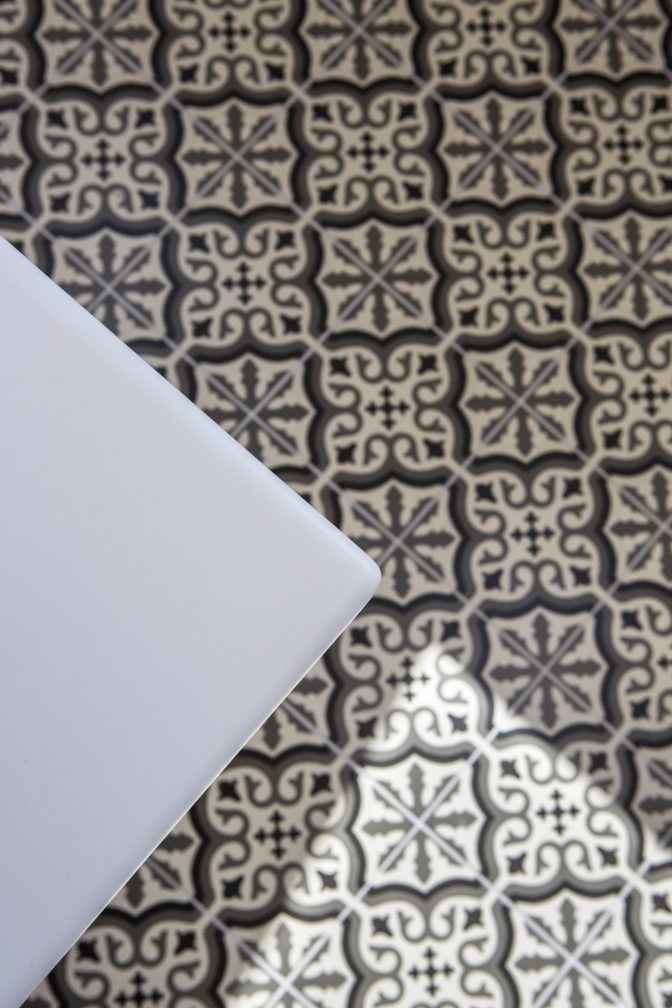 Designer Lucy Hillier has really created a contemporary yet homely feel with her design. You can find out more by visiting the Barr Kitchens
website
Barr Kitchens