Spotlight On – Kia Designs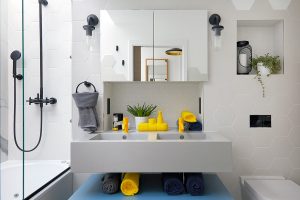 We absolutely love working with Interior Designers, none more so that Kia Stanford, Creative Director and Head Interior Designer at Kia Designs. We have been privileged to work with Kia for a number of years on some incredibly innovative and intelligent designs, and one of the things that you really notice about Kia's designs is that they are always entirely unique to the client she is designing for. You can really feel through her designs how much time has been taken to understand what the client needs and the style they are looking to achieve. Looking through Kia's portfolio of work the many styles, finishes and unique touches to each individual project are a testament to her ability to ensure her designs are a reflection of her clients not just the Design Studio.
The awards keep on rolling in!
Along with a number of big industry ceremony wins, such as 2018 kbbreview Retail & Design Awards "Bathroom Designer of the Year – Project Cost between £10,000 and £25,000" , and winner of Ultimate Luxury Kitchen Design of the Year 2018, Kia has also been awarded best of Houzz 2018 which is the leading platform for home renovation and design. Over 40 million unique users nominated Kia Designs 'Best of Customer Service'. Click the logo to see Kia Design's Houzz page.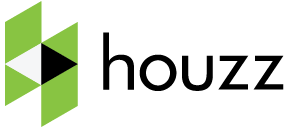 The blog on Kia Designs' website makes for essential reading for those who are thinking about or looking to remodel or design within their homes. It's informative, well laid out and full of hints and tip, and it too has been nominated for awards!
Inside the world of Interior Design
The Ultimate Luxury Kitchen Design of the Year award at the KB- Eye 2018
As far as industry wins go, Kia was winner earlier this year of The Ultimate Luxury Kitchen Design of the Year award at the KB- Eye 2018 Designer Kitchen & Bathroom Awards, an award which highlights excellence in top end, big budget kitchen designs. Most recently and most exciting for us was that Kia was a finalist for Best Bathroom at the same awards for an en suite bathroom which features a stunning modern Corian vanity fabricated by Counter Production. This particular project also won Bathroom Designer of the Year at the KBB Retail & Design Awards 2018. https://youtube.com/watch?v=WMhuSuDX9os%2520frameborder%3D0%2520allow%3Daccelerometer%3B%2520autoplay%3B%2520encrypted-media%3B%2520gyroscope%3B%2520picture-in-picture%2520allowfullscreen
Award winning Bathroom
This perfectly proportioned en suite highlights the feature skylight and creates a streamlined bathroom which blends a characterful scheme with multiple bespoke elements.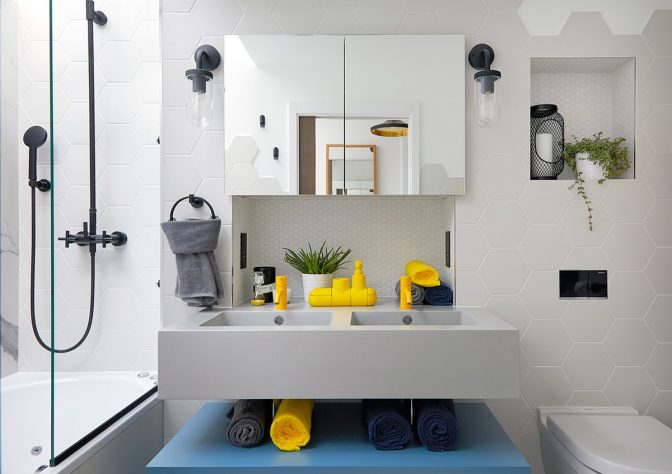 A chunky bespoke double bowl vanity made in Warm Grey Corian with extra deep fascias and a deep return at the back of the vanity, allows for a nook which gives the appearance of extra space and light. The wall mounted vanity perfectly matches the storage underneath whilst the gap between the vanity and the storage give the illusion of space and airiness which is a running theme not just in this bathroom but throughout the whole project. The finishing touches are the bright yellow taps and accessories which give lovely little pops of modern colour without being too garish. The modern yet retro taps used in black in the shower/bath area and match beautifully with the other matt black fixtures and fittings. Apart from the Corian Vanity my favorite element of this design is the marble tiles, particularly in the bath/ shower area where the veining in the marble between the two pieces looks like a piece of art- just inspired!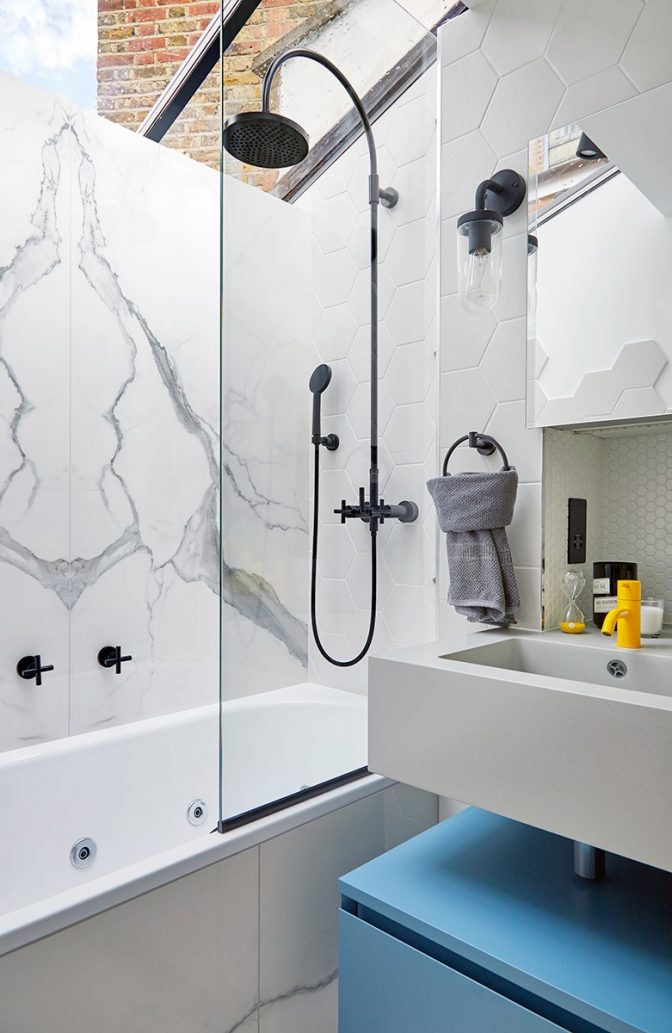 Making Contact
Kia Designs have recently moved to a new space at The Frames in Shoreditch, London where you will be able to see more of their unique designs and consult with Kia and the Studio Team. Uniquely Kia Designs are entirely transparent about their fees for their consulting design service, all their fees can be found on the website
http://www.kiadesigns.co.uk/pricing-for-interior-design/
We cannot recommend Kia Designs enough, having dealt with Kia and the team we know how exactly they are with detail and they only use the best suppliers and materials which ensures that their clients are always in good hands and delighted with the results and the investment they have made.
** Images detail a bathroom design with a vanity unit in Warm Grey Corian which was part of a project by Kia Designs which won the 2018 kbbreview Retail & Design Awards "Bathroom Designer of the Year – Project Cost between £10,000 and £25,000" , and who was also winner of Ultimate Luxury Kitchen Design of the Year 2018. Photography by Anna Stathaki (http://www.annastathaki.com/)
Kia Designs