Corian Design
Corian have just released Issue 2 of their global Corian Design Magazine. There is a celebration of the innovative spirit of the Corian® brand, which continues to move forward and break new ground. With new colours aimed specifically at the residential section due out in April 2019, it continues to make itself relevant to a new generation of designers and meet the demands of the global surface market.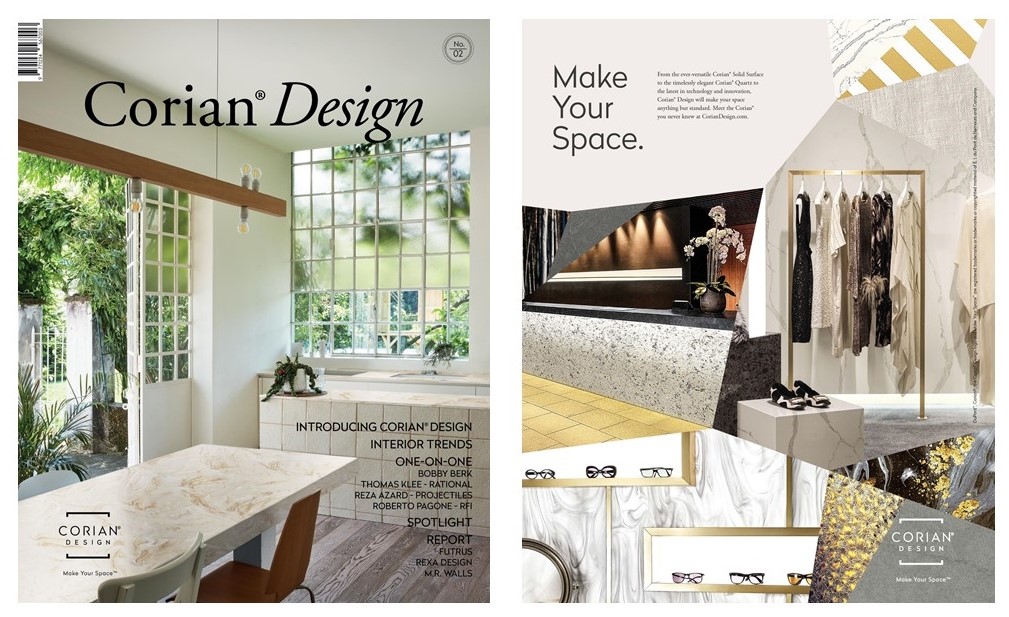 There are some lovely examples of the design potential of Corian in a range of settings. This is especially demonstrated in their 'reinvention' of the residential sector in the article Home Sweet Home. Below are some of the highlights from the magazine, but please click on the link below to view the whole magazine. Although some of the designs feature Corian Quartz®, not currently available in the UK, it demonstrates the application of combining quartz and solid surface in the same design space.
Corian + Quartz
All too often it seems, clients can think of these two materials as either/or when it comes to an overall design. The use of the two together show how each of the materials unique properties can complement each other in creating something new and different. This is something many designers, architects and ultimately customers crave, in what is a constantly crowded materials market. If anyone would like hard copies of this magazine for their showrooms, please let either Stephen know, or call us at the office and we will arrange these to be delivered to you. To access the Corian® Design magazine online, please visit
http://www.corian.com/magazine-issue2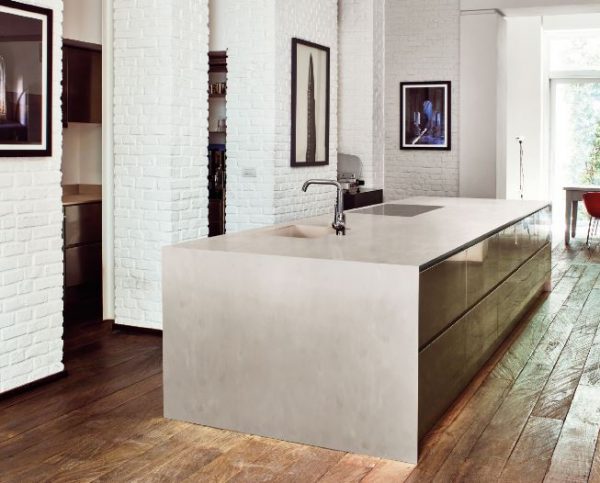 ↑Bold Statement
 – A bold statement with an understated aesthetic, the smooth surface of
Neutral Concrete
* contrasts with the texture of the brick walls and rough hewn floors to merge modern, classic and industrial elements into a single design expression.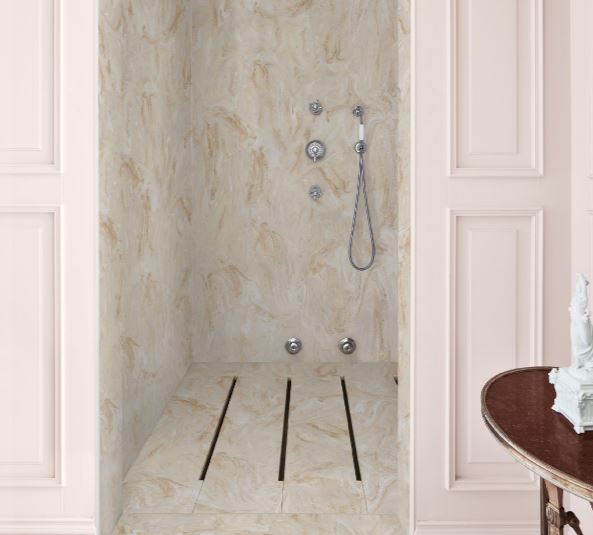 ↑Breezy Coastline
 – A shower created to inspire you to get away from it all,
Dune Prima
* envelopes the walls and floor of this space, which is reminiscent of a breezy coastline. Classic wainscoting is made modern with a pastel hue that suggests sun-lighted colours of shells and stones, completing this imaginary stroll along the seashore.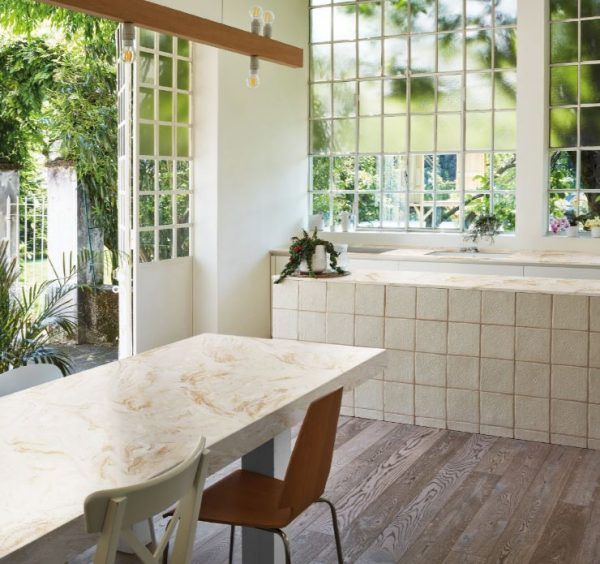 ↑Laid-back Living
 – Laid-back living is on offer indoors and outdoors with textures and patterns that combine both worlds. A kitchen with natural wood stains, handmade tiles and the relaxed aesthetic of Dune Prima* provides moments to unwind and connect to nature's inspiring beauty
.
* Corian® Solid Surface ** All images and text in the feature examples are the property of E.I.du Pont de Nemours and Company (DuPont)
Corian Design