Corian Showers – Counter Production have been crafting bespoke Corian showers for over 30 years.
For decades, the seamless integration Corian in the use of Corian showers has provided a superior and reliable combination of beauty, quality and hygiene to residential and public spaces across the globe. Bespoke corian showers can be designed and made in any colour and size option to meet your needs.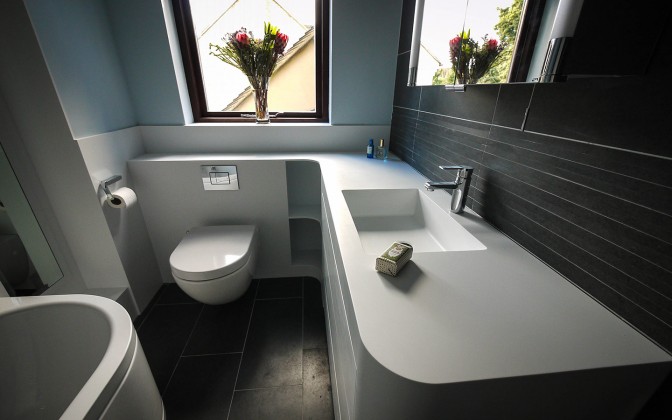 With 2 new Corian shower ranges, you can integrate panels to give your bathroom that perfect seamless finish. Easy to clean, Corian is the perfect bathroom shower material.
This evolution makes
Corian®
, more than ever, the perfect solution for bathrooms in the home and for multiple applications in residential and commercial environments.
Now, as part of its "Endless Evolution" initiative, Corian® takes a step forward by expanding its collection of shapes with two innovations that mark a turning point in the offering for the shower. With their modern, versatile design and technical features, the two new collections of shower trays and bathtubs will enhance any bathroom.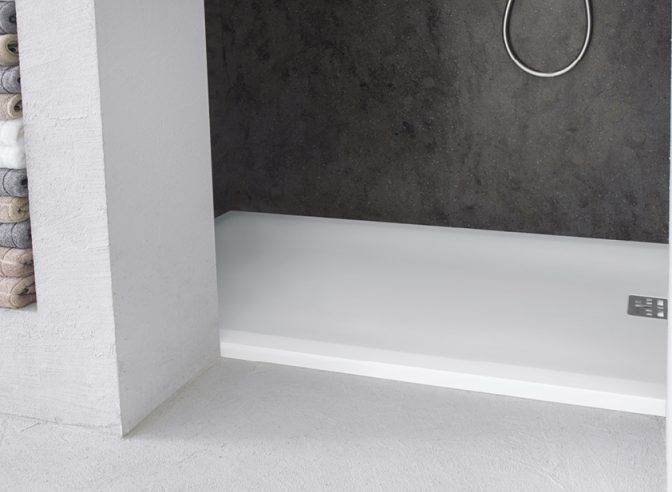 Corian shower trays can be used with Corian wall cladding in shower cubicles or just as the base if tiles are used. With virtually any combination possible, you can achieve the perfect bespoke master bathroom all seamlessly joined.
Intensify the pleasure of life's most relaxing moments. Elegance, a velvet touch, flawless design. Corian® Casual, the answer for fresh and young environments, with its clean design and a great mix of technical and sensory properties. Available in eight sizes, all with reversible design
Corian Showers