Fitting seamless worktops around old oak beam? This Kent manor house was proving a tricky problem for the kitchen designers at Martin Moore Esher.
What do you do when you have an old kitchen with awkwardly placed oak supports? The solution – choose your worktop material carefully.
This kitchen for Martin Moore Kitchens Escher had only one solution to the problem, use a material that can be seamlessly joined.  Without the need for unsightly joins, this listed buildings problem was cleverly overcome by making the beam a feature of the design, rather than the problem with it. Corian was used, with seamless joins and a protective coved upstand around the base to produce a beautiful integral worktop without compromising the building or the kitchen space.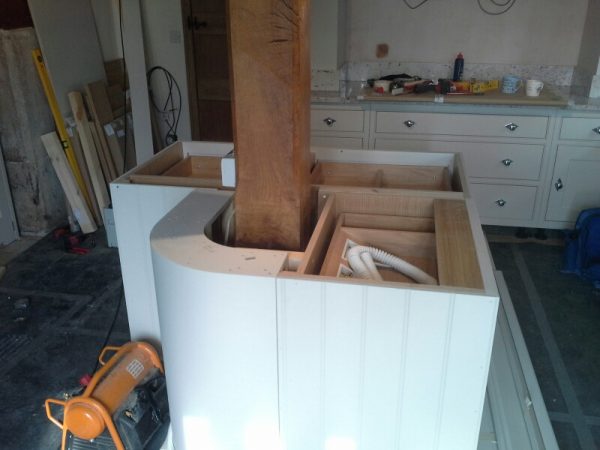 Another job which was very similar was achieved for Bulthaup Winchester who designed this amazing Corian worktop which wraps seamlessly around old wooden beams.