Harvey Jones – Corian® Display
Harvey Jones pride themselves in creating beautiful bespoke handmade kitchens so it was obvious that Harvey Jones – Corian® Displays would feature in their upgraded showrooms. Much like Counter Production have been doing so for 30 years. In fact there are many similarities between the two companies to include traditional methods of working by incredibly skilled craftsmen, using high quality products which are designed to stand the test of time.  Both companies pride themselves in being able to offer a 10 year warranty, not afforded by every manufacturer, so both cabinetry and worktop come with total peace of mind.
We are in the process of rolling out new Corian® displays to Harvey Jones Studios across the South, you will be able to see Corian® on display at St Albans, Winchester, Chichester, Bournemouth, Oxford & Marlow, with other studios planned for the new year.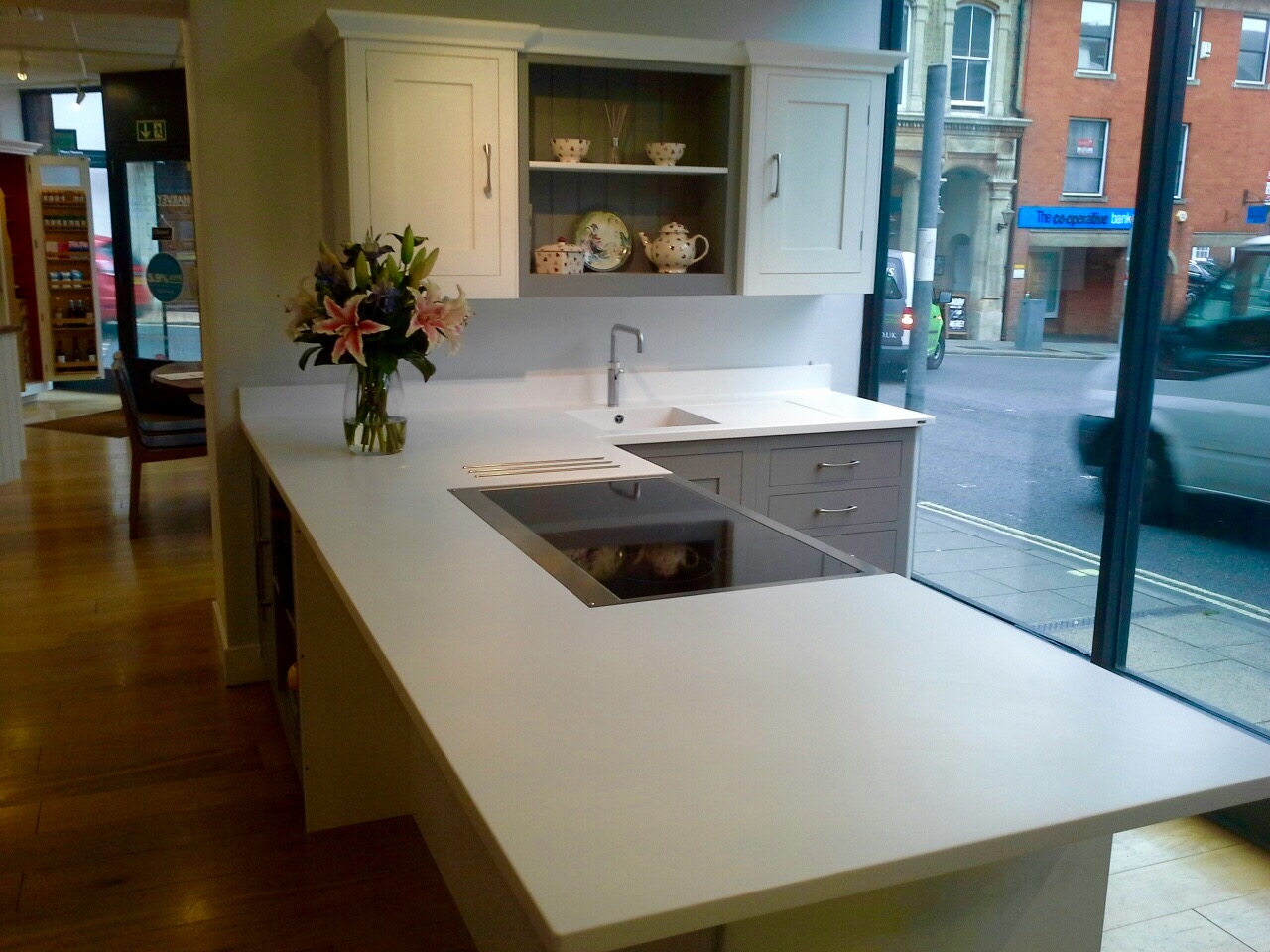 Guaranteed Quality
All of our work is backed by the Corian®, HI-MACS® & Krion™ limited warranties, in addition to our own manufacturing and fabrication assurance.
Only Quality Network fabricators can offer this warranty, and it covers the material and the installation. You can be assured of the craftsmanship every step of the way.