Sunny and warm and Eurocucina always a joy to visit.  Overall it was a very good show and as ever interesting to see what trends are coming our way. Content & pictures by Angela Stack.
Transitions
In a recent blog we talked about how designers are tackling the issue of transition between the working kitchen area and the rest of the living space.  Many kitchen manufacturers have obviously been thinking about this too and as a result, we saw less cabinetry in the traditional sense with much more emphasis on modular wall hung cabinets.  Anyone familiar with Scandinanvian style room dividers and wall hung furniture of the seventies will be having a sense of déjà vu.  Even appliances are placed within these combinations and there were several instances of hobs being placed within tabletops.  Larger cupboard storage has had a revamp too and most of these are mid height, standing on legs.  Having lost the constraints of restricted space and seen the expansion of the kitchen space within the home/living area get bigger the mechanical and operational aspects of kitchen design now flows through the entire social space, particularly at different heights and levels.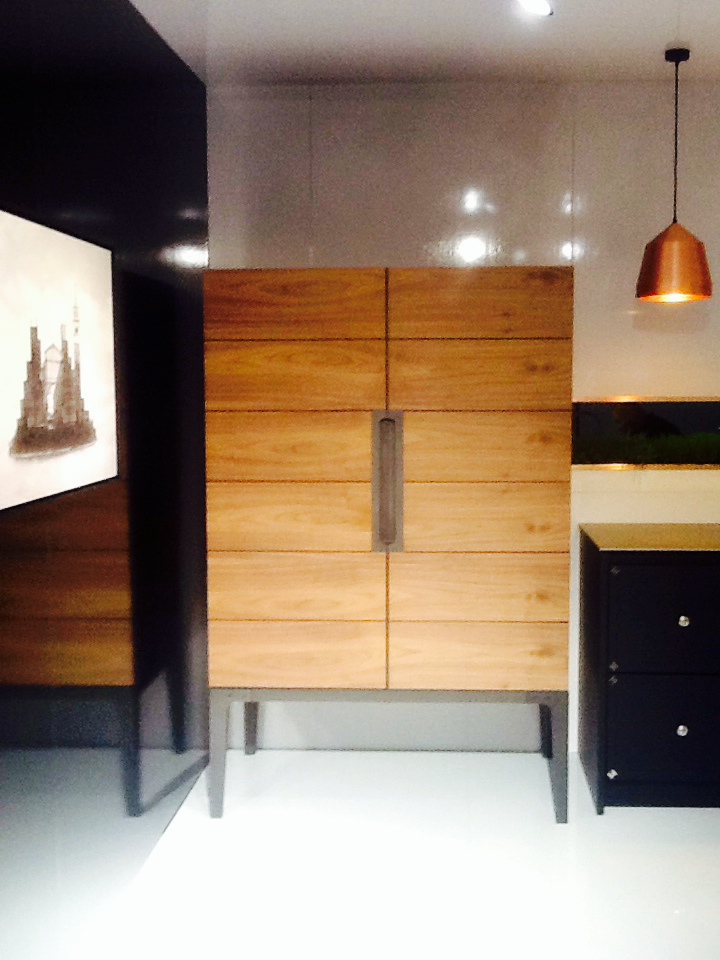 No place to hide
To add to the mix, everything seems to be stored on shelves.  In full view – no place to hide. So no pressure then – to fulfil this particular design brief your client must have the right accessories, (preferably an antique bacon slicer) designer lighting (funky and very large)  and above all show that they have good taste!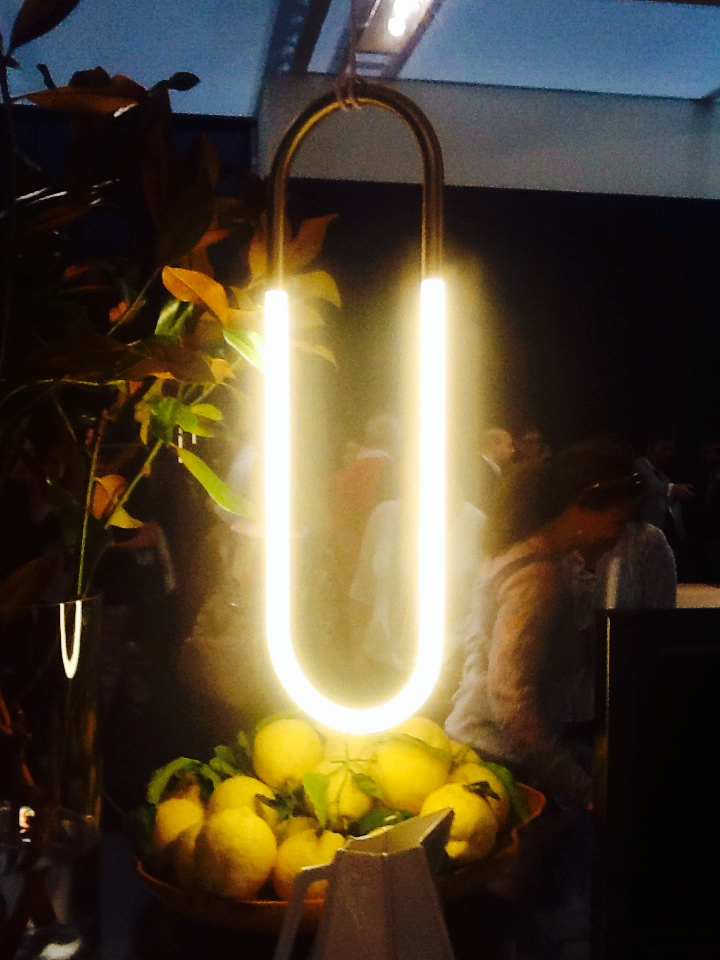 Colour trends
Colours still muted with that odd 'pop' of colour – just to show how brave they are. Except the lovely Schiffini, who blew us away with colour.  Wood much in evidence less rustic than 2012,more sophisticated.  Stainless steel worktops and cabinetry looked stunning, and probably come with a set of earmuffs.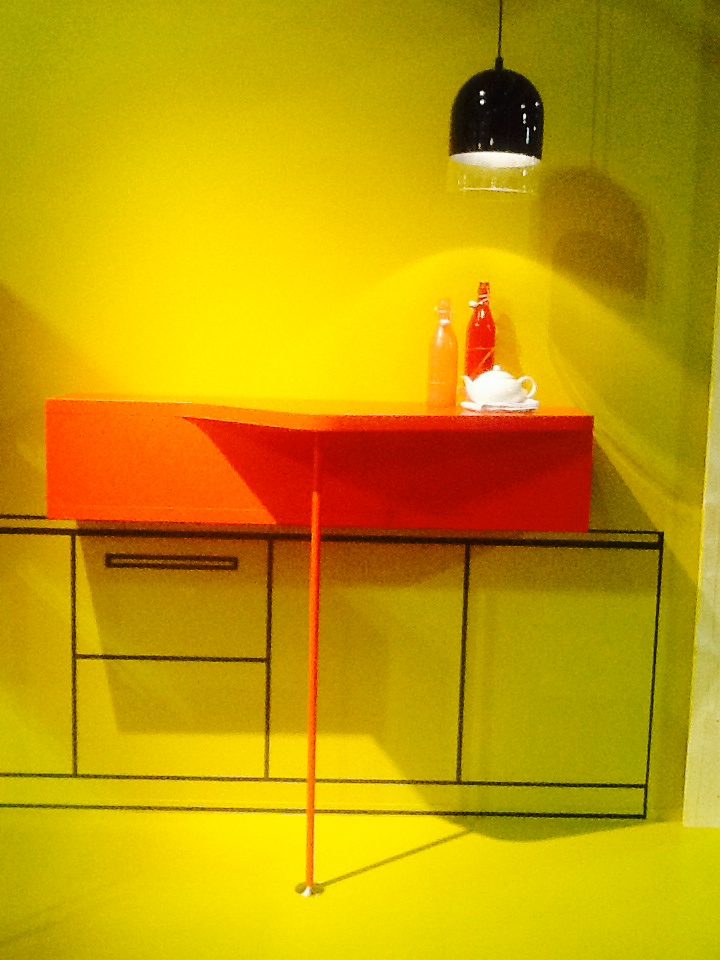 Back to the future
Retro must surely have been a keyword when this show was on the drawing board.  Interestingly one company showed a full range of vintage kitchens from the 50's, 60's 70's and 80's.  Beautifully executed and my feeling that this area of the customised market will grow as customers tired of the generic looks, will want something quirky and different.  For any of you wanting to corner this market, get yourselves off to the flea markets now and bag a bargin.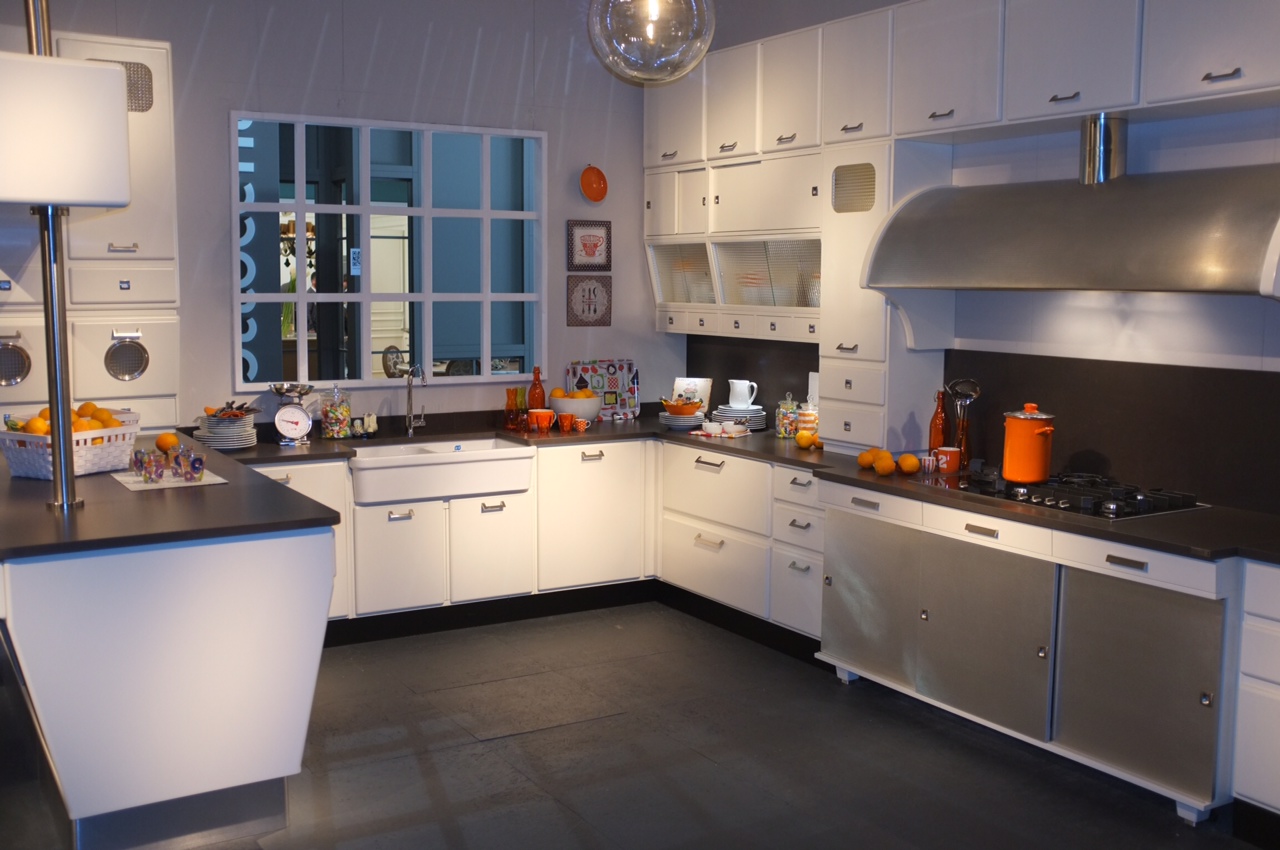 Black is the new black
Dupont showed their new Deep Colour Technology Kitchen using Deep Night Sky as the worktop and Deep Nocturne as the cabinetry. Larger cupboards were engraved or had raised designs and the whole area had backlit, engraved Corian screens.
Solid Development
Dupont were also demonstrating the new countertop charging system for ipads and iphones, which whilst still in development is getting nearer to full market release.
LG Hi Macs, showed futuristic designs by Karim Rashid in sensuous curves in this years on trend bright pastels which really showed the intrinsic properties of solid surface thermoforming.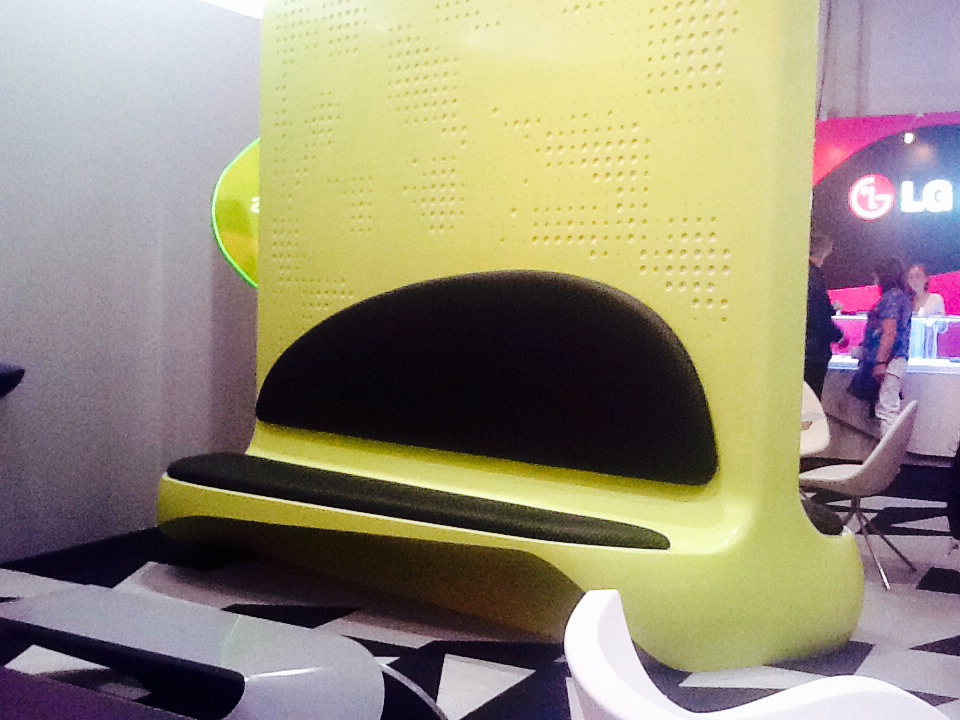 Until next time…
So, dig out the flares, the tank top or the fifties floral pinny, and put all your nick nacks on show.  All in the best possible taste, of course.