'SMART WORKTOPS'
On the outside, stylish and seamless Corian® solid surface. Underneath, hidden from view, state of the art wireless technology.
WHAT IS WIRELESS CHARGING?
Wireless power transfers energy from a transmitter beneath the charging spot, to a receiving device (or receiver attached to the device like shown in the image right).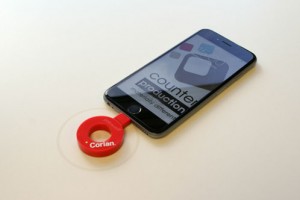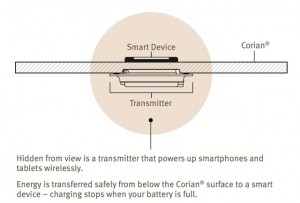 Magnetic induction safely and effectively transfers power from the charger to the smart device. The power transfer conveniently occurs without using conductors (i.e. no wires).
DOWNLOAD FULL DETAILS OF HOW IT WORKS HERE
Related posts here.