Healthcare applications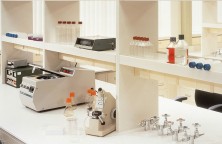 Corian® and other Solid Surfaces are perfect when utilised in Healthcare spaces. Corian® is nonporous, its seamless finish means that it is easier to clean and keep hygienic in areas where high expectations of cleanliness are essential. Corian® is Greenguard Certified® as low VOC- emitting material and Greenguard listed for microbial resistance. It is also NSF/ANSI Standard 51 Certified for Food Contact.
At Counter Production we have been involved in many Dental Surgery refits and bespoke Laboratory projects. It is essential when using solid surface or Corian® that the fabrication and fitting are perfect to ensure that the material's key benefits in a sterile environment are realised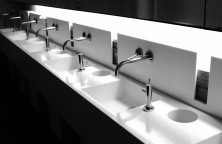 – using Counter Production for your Healthcare project guarantees that this is achieved.