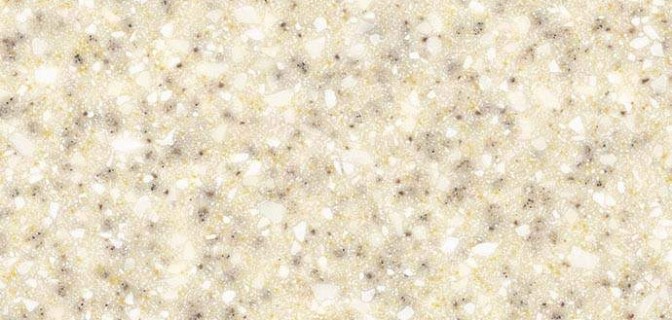 Call us on 01491 615470, or via the contact form.
Corian® Sahara
The Corian® Sahara is a warm, rich and ultimately inviting solid surface worktop with a range of features, including a yellow foundation, complemented by large, off-white and contrasting delicate dark brown freckles distributed randomly throughout.
Produced by DuPont®, Corian® Sahara contains a minimum 13% pre-consumer recycled content.
It is stylish, easy-to-clean, durable, stain-resistant and perfect for both domestic and commercial kitchens.