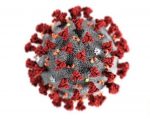 Update Situation Coronavirus – Covid-19
Many people will now be aware of the announcement last night by the government and be waking up to a certain amount of confusion as to what people are to do, and how we are supposed to proceed from here. There was little in the way of clarification for manufacturing and construction unfortunately.
However, as of last night and in line with the government guidance, we have taken the difficult but hopefully responsible decision to temporarily close down all daily functions of the business until further notice. It is becoming more and more difficult to manage and maintain social distancing when carrying out installations / deliveries, and this will only get more difficult as things progress and further restrictions are put in place.
As of this morning, all employees have been asked to 'stay at home' until further notice and we will update all of our customers via email with any further information when we can. Any jobs that are in the system and scheduled for fabrication/installation/delivery over the coming weeks will be placed on hold. If you have any questions, please send an email and we will do our best to handle all inquiries remotely. The office will be closed and unmanned, so please send queries via email which will be answered.
Unprecedented times have resulted in this drastic course of action, but I hope that all of our customers will understand and work with us through this unsettled period until, what I'm sure we all hope, normal functionality is resumed. Our sympathy goes out to all of our customers some of who will no doubt be inconvenienced by this decision. All I ask is that you accept our apologies and understand it is in all of our interests and seen as vital.
Many thanks for your continued support and patience during this period, and most importantly look after yourselves and your families.
Tim Matthews
Counter Production Ltd