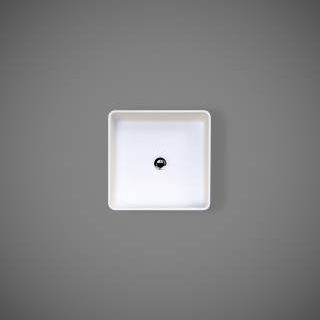 Call us on 01491 615470, or via the contact form.
CB330S Hi-MACS bowls – Available in Alpine White S028.
Warranty: HI-MACS® 15 years.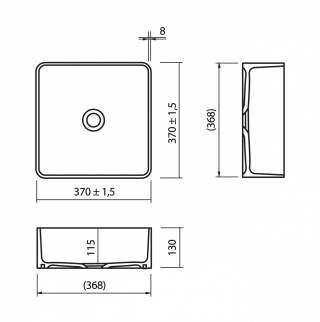 HI-MACS® Bowls offer superb ease of cleaning and a warm and pleasant feel, making them the ideal solution for creating the bathroom of your dreams. They are manufactured using a casting process and ideally suited for both flush mounting and installation into a bathroom vanity top.
HI-MACS® is a solid surface material that can be moulded into any shape. It is widely used for architectural and interior applications, such as sculptural and high performance wall-cladding or kitchen, bathroom and furniture surfaces, in commercial, residential and public space projects. It is composed of acrylic, natural minerals and pigments that come together to provide a smooth, non-porous and visually seamless surface which meets the highest standards for quality, aesthetics, fabrication, functionality and hygiene – offering manifold advantages over conventional materials.
Visit himacs.eu for more information.
Need help and don't know what the next step is?
If you would like any further information, please fill in the contact information below, and one of our team will contact you. Alternatively, we are always happy to talk through your design with you or your builder/designer/architect to discuss how Counter Production can help you enable your project to become a reality.

[contact-form-7 404 "Not Found"]

If you would like more information on Hi-Macs colours and their applications click here.
CB330S