Ash Concrete Corian
Counter Production are excited to show the New Corian® colours for 2017, available from the beginning of April this year. Contact us for more information and to have samples sent out. Have a look at the colours below and download the spec sheet HERE for more information.
Achieved with on-trend, proprietary technologies, the new colors of Corian® for 2017 resonate with a diverse international design audience.
Generating outstanding potential for decoration and design, the colors embrace a strong visual texture, create dynamic modernity and conjure up warmth and emotion.
Corian® has created three advanced aesthetics: Concrete, Onyx and Prima. They encompass unparalleled character and personality to satisfy a desire, strike a mood or complete a vision. These three new aesthetics celebrate the direction of decoration and color. They represent the evolution of design.

Concrete Corian
Concrete is visually subtle and aesthetically strong. Inspired by an urban landscape, it embodies the appeal of modern industrial design. Four new neutral colors reveal a quieter side to balance its straightforward design style. Concrete Corian is bound to be popular with the kitchen designers as an alternative to the polished concrete look often requested.
Ash Concrete: Ash Concrete embodies gray with a purpose. Monochromatic movement and fine particles add depth to the design, creating a modern dynamic aesthetic.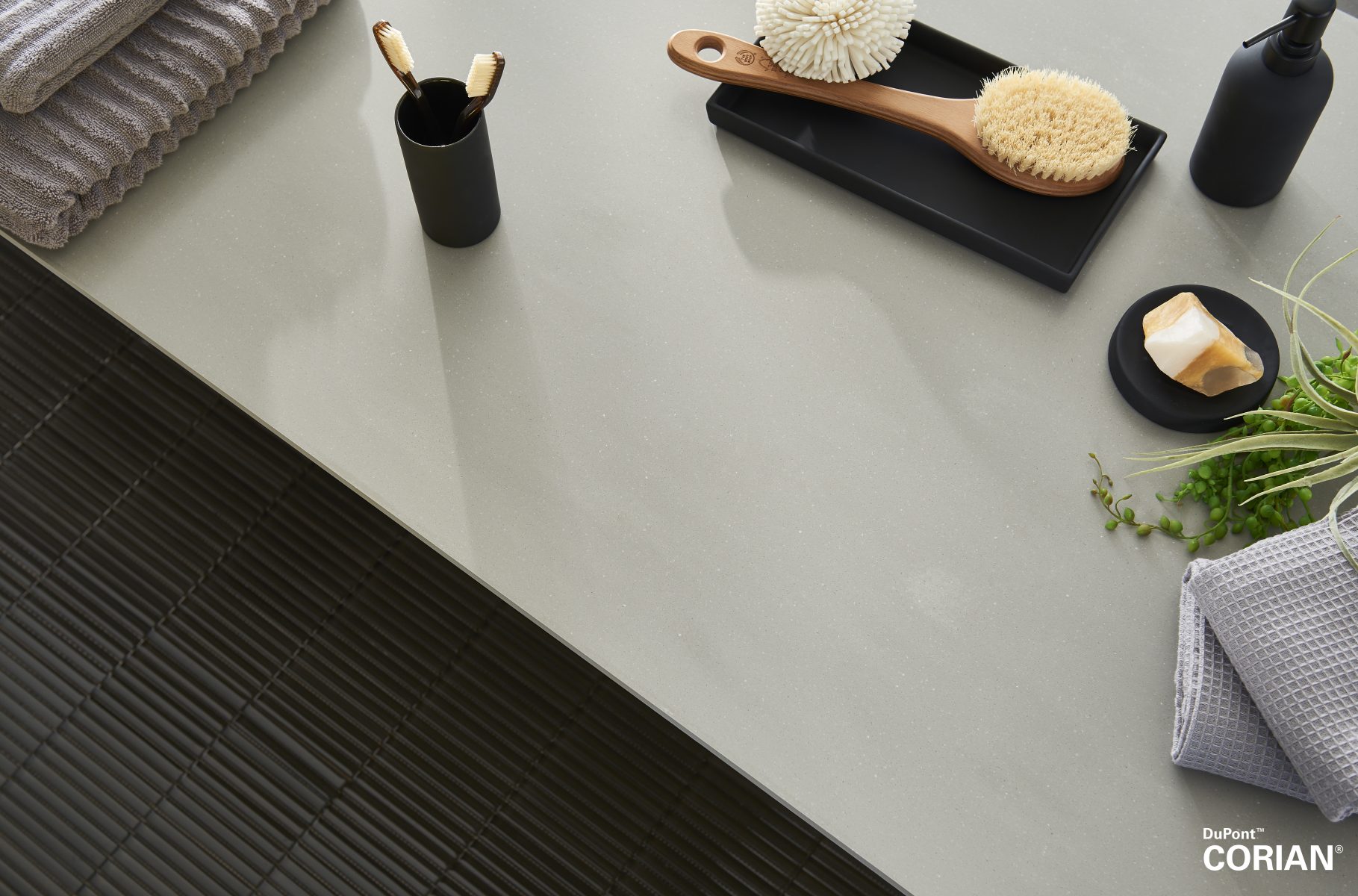 Weathered Concrete : Weathered Concrete, with a balanced color of warm taupe, suggests a raw neo-industrial style with an atmosphere of restrained power.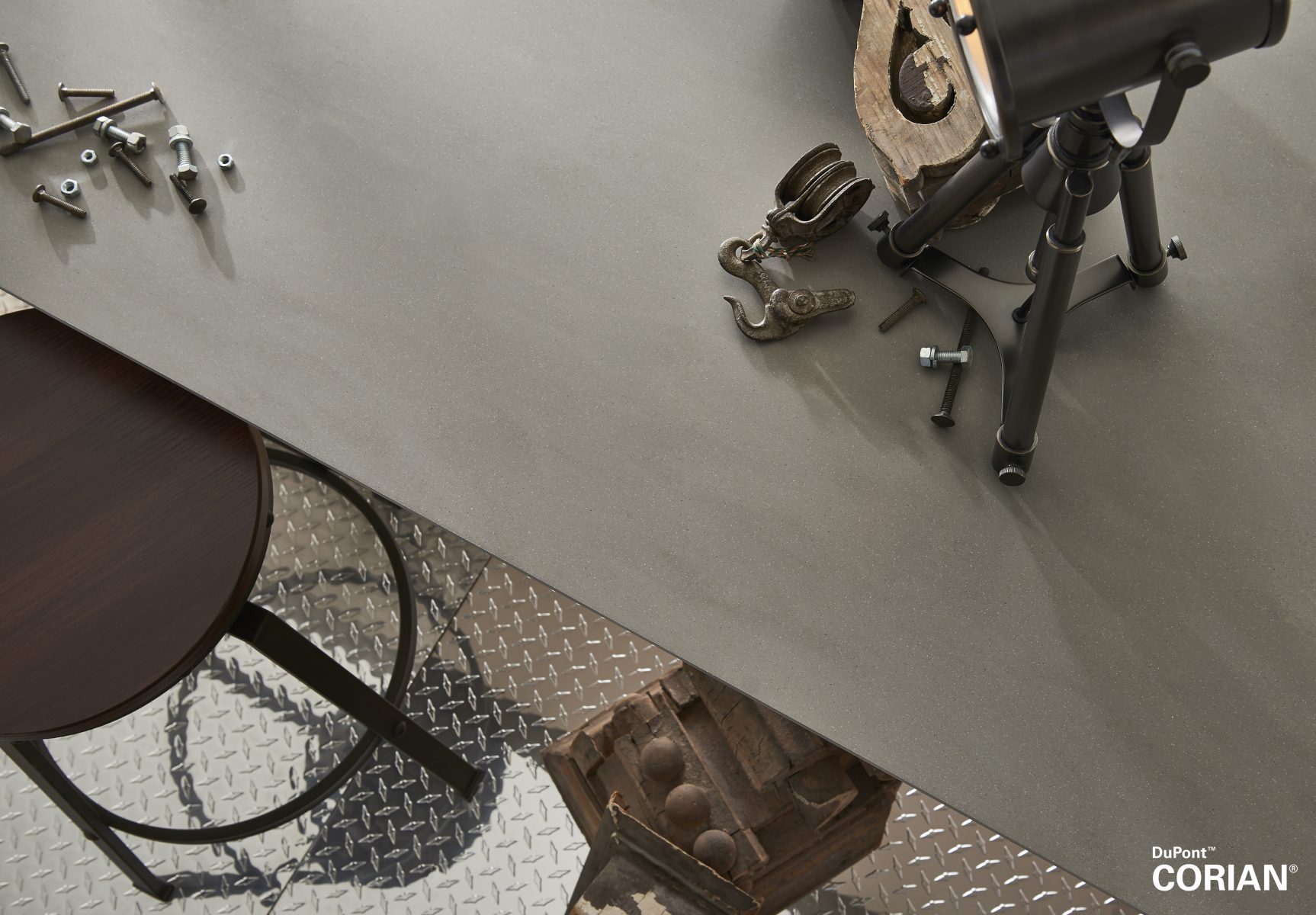 Neutral Concrete : Neutral Concrete is an ideal hue to create a background of quiet strength. The soft ivory color flows within the overall aesthetic, creating an exclusive design statement. As a kitchen colour, it has many different uses.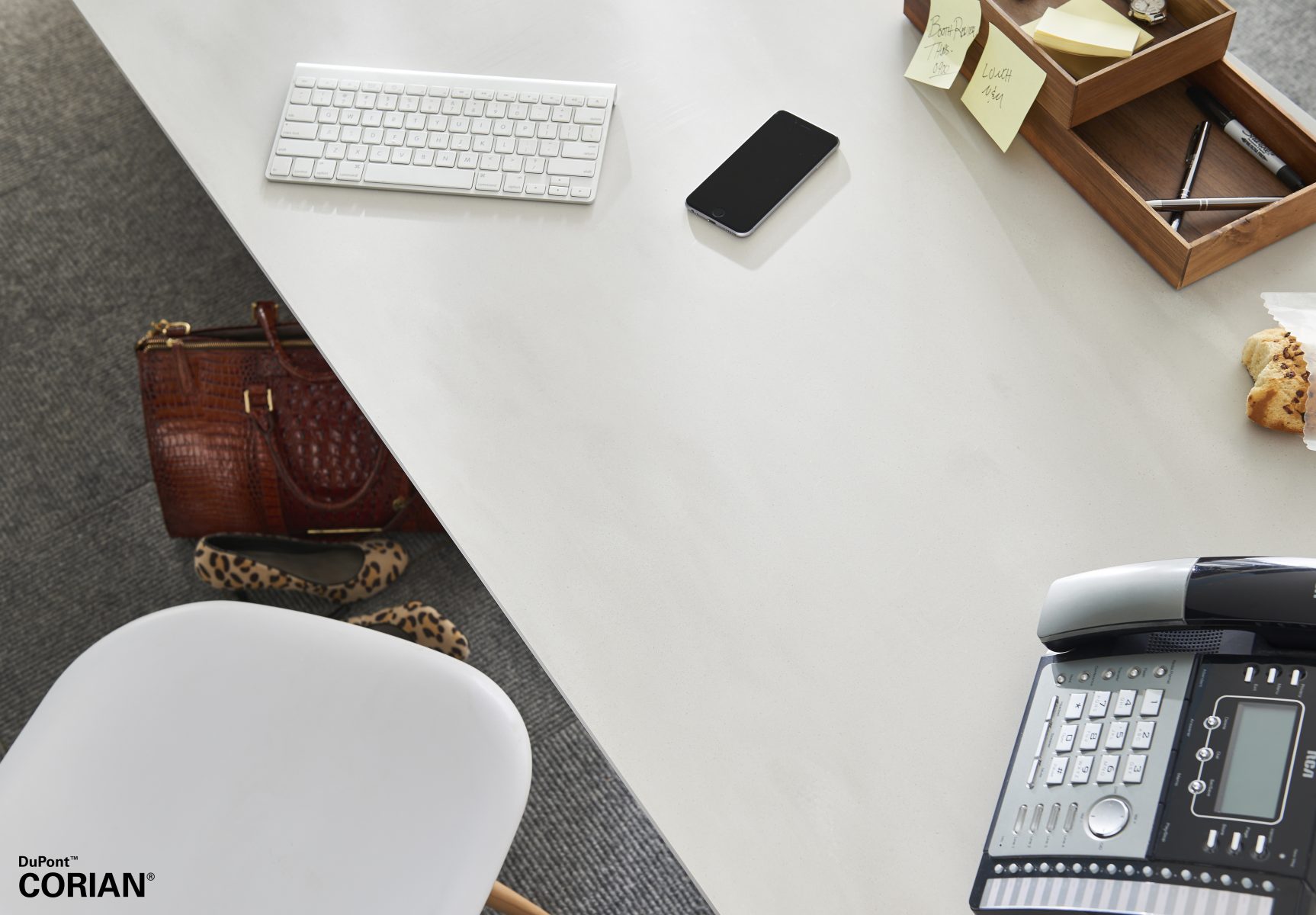 Carbon Concrete: Carbon Concrete is a near-black tone that generates its own style statement. This exclusive concrete aesthetic offers a dusky color surging within the surface.
Ash Concrete Corian